Eggplant Lasagna Tart with Parmesan-Basil Crust
There seemed to be a perfect storm of savory Italian tart recipes that landed in my inbox within the last month. I first saw a Zucchini Lasagna Tart and then a Fresh Tomato Tart not too long after. I saved both and kept looking at them again and again. I will be the first to admit that I have a problem when it comes to recipes. I save what seems to be countless recipes on my computer between my email inbox, Google Reader and bookmarks. Then there is the binder of recipes that have been clipped out of magazines and old ones of my mom's and grandma's that I want to try. And don't even get me started on the 30+ cookbooks I own that don't get near the attention they deserve. With all of these recipe repositories, it's truly something special when I run across a recipe that sticks like glue in my head; when I find myself thinking about it over and over, plotting when the first chance might be to make it. It happened most recently with the Cream Cheese Cinnamon Rolls and Better-than-Brownies Chocolate Cookies I made, and it happened with these tarts.
I loved the idea of a lasagna-inspired tart and I was immediately smitten with the notion of a basil and garlic crust. So, I put on my mad scientist hat and went to work on what ultimately became this eggplant lasagna tart nestled into a Parmesan, basil and garlic crust. It is every bit as good as it sounds. Perhaps even more so.
As you can see, this is a very rustic dish – hearty and full of flavor with cheeses and sauce oozing out with every cut of the fork. You should think of this tart as a blank canvas on which to paint with your favorite flavors. Toss your favorite herbs into the crust. Use a different cheese. Pile on your favorite vegetables. Not into eggplant? Try zucchini, yellow squash, or mushrooms. Use your mama's sauce recipe that dates back to the old country. Make this tart your own, and play around with different variations. They are truly endless, and I look forward to making this again and again.
What would your picture-perfect lasagna tart include?
I am entering this tart into Bake at 350's Flavor of the Month event for July: PIE! The lovely Bridget said that tarts were allowed too! Head on over to check out the event, lust after all of the pies, and find out next month's theme.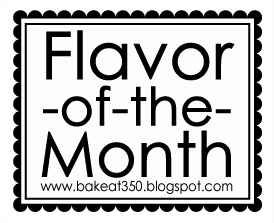 If you like this, you might enjoy these other savory Italian dishes:
Italian Supreme Calzones
Fettuccine Alfredo with Homemade Pasta
Spaghetti & Meatballs
Homemade Gnocchi
Eggplant Lasagna Tart with Parmesan-Basil Crust
Ingredients:
For the Crust:

1/3 cup basil leaves

1 clove garlic

2 cups grated Parmesan cheese

1 cup all-purpose flour

1 teaspoon salt

½ cup (1 stick) unsalted butter, cubed and well chilled

2-3 T. ice water
For the Tart:

½ eggplant, sliced in half lengthwise and sliced as thinly as possible into half moons

1 teaspoon salt

1½ cups ricotta cheese

Fresh mozzarella cheese, sliced
For the Tomato Sauce:

3 cloves garlic, minced

2 T. olive oil

½ teaspoon red pepper flakes

Pinch of salt

14-oz. can crushed tomatoes
Directions:
1. Preheat oven to 350°F.
2. Prep the eggplant. To avoid a soggy crust, the moisture needs to be drawn out of the eggplant before baking. Toss the sliced eggplant with 1 teaspoon of salt. Transfer to a colander and let drain while you make the tart crust and tomato sauce.
3. To make the tart shell, place the basil and garlic in a food process and process, scraping down the sides of the bowl as needed, until finely chopped. Add the Parmesan cheese and pulse to combine. Add the flour, salt and butter and pulse quickly about 25 times. Blend in the 2 T. of ice water in a few additional pulses. The dough should stick together when you pinch it between two fingers. Pour the dough into the tart pan. Working quickly, press the dough uniformly into the pan by pressing across the bottom and working towards the sides and up to form a rim. Place in the refrigerator to chill for at least 15 minutes.
4. Take the tart out of the refrigerator and poke it a few times with a fork. Cover the tart with parchment paper and fill with pie weights. Place on a baking sheet and slide tart onto the middle rack of the oven. Bake for 15 minutes, pull the shell out of the oven, and remove the parchment paper and pie weights. Place the uncovered tart back into the oven, weight-free, for another 5-10 minutes or until lightly golden brown. Remove from oven and sprinkle with a little shredded Parmesan. Transfer to a rack to cool to room temperature.
5. In the meantime, prepare the tomato sauce. Stir the garlic, olive oil, red pepper flakes and salt together in a small, cold saucepan. Turn the heat to medium-high and cook until the garlic starts to sizzle just a bit. Stir in the crushed tomatoes, bring to a simmer, cook the sauce down a bit for 10 minutes or so, and then remove from heat.
6. If the eggplant still appears wet, press it into some paper towels to remove any remaining moisture.
7. To assemble the tart, use a spatula to spread half of the ricotta cheese across the base of the tart shell. Spoon about half of the sauce over the ricotta and arrange half of the eggplant in a single layer on top of the sauce. Spread the remainder of the ricotta over the eggplant, making sure that it reaches the edges of the tart. Arrange another layer of eggplant and finish with the remaining sauce. Top with slices of fresh mozzarella across the top.
8. Place the tart on a rimmed baking sheet and bake for 40 minutes. Remove and let sit for 10 minutes before serving. Slice wedges with a serrated knife.