Friday Things
1. This week, we celebrated Einstein's EIGHTH birthday! I love that dog so much (as well as his brother) and enjoy any excuse to spoil him a little bit. He's been loving his daily dose of birthday treats… and he's even sharing with his little brother :)
2. We're still on baby watch at our house… I'm currently four days past my due date and we're just waiting, waiting, waiting! This photo is from this past Wednesday:
3. I finally had the opportunity to read through the Skinnytaste cookbook last weekend and I swear I bookmarked nearly every single recipe. If you haven't check it out yet, definitely pick up a copy!
4. This junior hockey player was ejected from a game and slammed his stick against the glass in anger when leaving the ice… Oops… Yikes!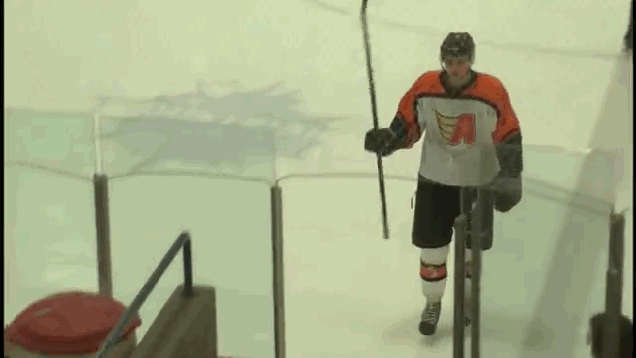 5. I am such a stereotypical kid of the 80's… Pretty much all of these 38 Things That Will Take 80's Kids Back To Their Elementary School Days totally take me back to grade school!
6. I so want one of these Mr. Rogers mugs… He changes from a jacket to a sweater when you pour in hot liquid. Awesome.
7. Will someone make this homestyle macaroni and cheese for me? Oh my goodness, I just want to face plant into that pan!
8. Even though I'm still six years away from turing forty, I loved these 40 Signs You're Almost 40… So many of them apply, especially #26 – we have a slight infatuation with Dateline and my husband does a mean Keith Morrison impersonation!
9. Did you watch the new episodes of Parks and Recreation? I was a little disappointed… I think because I need more Ron Swanson!
10. TGIF! These cozy guys wish you a great weekend!