Lemon-Limoncello Cupcakes
These cupcakes have almost rendered me speechless. Trying to come up with the words to describe the incredible flavor experience that these provide is no small task. These lemon beauties topped off an Italian-themed meal (one that had begun with the Fontina-Stuffed Bacon-Wrapped Dates as an appetizer) and was the perfect clean-flavored dessert that I was looking for. There are three levels of lemon flavor in the cupcakes that combine to deliver the perfect balance of tart and sweet, and had people fighting over the last cupcake (seriously). The batter is flavored with lemon zest, lemon juice and a punch of limoncello; a tart lemon curd fills the inside of the cupcakes, and on top sits a sweet cream cheese frosting with the subtle tang of limoncello. These are simple and classy, a perfect dessert for a summer meal.
Although comprised of three separate steps, these cupcakes are simple to put together and not very time consuming. While the cupcakes are in the oven baking, the lemon curd can be made in less than 10 minutes. While the cupcakes and curd cool, make the frosting and then you are ready to assemble and serve! I tasted a spoonful of lemon curd before assembling the cupcakes and thought it might be a bit too tart, but was pleasantly surprised when I tasted the entire cupcake. The curd didn't appear too tart at all, and was perfectly balanced by the cake and frosting. As you can see, I popped the finished cupcakes into an additional liner – Wilton Nut & Party Cups – for a prettier presentation.
If you want to make homemade limoncello, you can certainly do so, but plan ahead! Homemade recipes require 7 to 10 days of the lemon steeping in vodka before proceeding with the rest of the recipe. If you want to give it a go, you can find recipes here and here.
These cupcakes have been entered into Bake at 350's Flavor of the Month event for August: PUCKER UP! Lemon, Lime or a combination. Head on over to check out the event, see what everyone baked up, and find out next month's theme.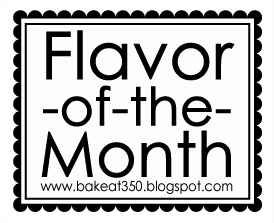 1 year ago: Strawberry Pretzel Jello Squares
2 years ago: Black Bean Burgers
Lemon-Limoncello Cupcakes

Yield: 1 dozen

Prep Time: 45 minutes

Cook Time: 25 minutes

Total Time: 1 hour 10 minutes

Ingredients:

For the cupcakes:
1½ cups all-purpose flour
1 teaspoon baking powder
½ teaspoon salt
2 ounces (½ stick) unsalted butter, at room temperature
2 ounces cream cheese, at room temperature
1 cup granulated sugar
3 large eggs
2 tablespoons limoncello
½ cup buttermilk
¼ cup lemon juice
Zest of one lemon

For the lemon curd:
Zest of 2 lemons
½ cup lemon juice
¼ cup granulated sugar
1 egg + 1 egg yolk

For the cream cheese limoncello frosting:
2 ounces (½ stick) unsalted butter, at room temperature
4 ounces cream cheese, at room temperature
1 tablespoon limoncello
2 cups powdered sugar, sifted

Directions:

1. Prepare the cupcakes. Preheat the oven to 350 degrees F and position a rack in the center. In a medium bowl, combine the flour, baking powder and salt; set aside. In the bowl of an electric mixer fitted with a paddle attachment, beat the butter, cream cheese and sugar on medium speed until light and creamy, 2-3 minutes. Add the eggs, one at a time, beating well after each addition. Add the limoncello and beat an additional minute. On low speed, add flour mixture and buttermilk alternatively, beginning and ending with the flour mixture. Add the lemon juice and zest and mix on low speed just until incorporated. Divide the batter between 12 muffin tins. Bake for 20 minutes or until a toothpick inserted near the middle comes out clean. Let cool completely.

2. Prepare the lemon curd. In a heavy medium saucepan, stir together the lemon zest, juice and sugar and bring to a simmer over medium heat. In a small bowl, whisk together the egg and egg yolk. Whisk the lemon mixture into the eggs to temper them. Scrape the mixture back into the saucepan and place over medium heat, whisking constantly until it thickens, about 5 minutes. Remove from the heat, and let cool completely.

3. Prepare the cream cheese limoncello frosting. In the bowl of an electric mixer fitted with the paddle attachment, beat the butter and cream cheese on medium speed until light and creamy, about 2-3 minutes. Add the limoncello and beat for an additional minute. Reduce the speed to low and gradually add the sifted powdered sugar and beat until fully incorporated and smooth.

4. Assemble the cupcakes. Cut a hole into each cupcake with the large end of a melon baller or the back end of a large pastry tip. Fill each cavity with the lemon curd. Fill a pastry bag with a star tip (I used Wilton 1M) with the cream cheese limoncello frosting and pipe onto each cupcake. Decorate with lemon and berries, if desired.
SHARE THIS POST
322 Responses to "Lemon-Limoncello Cupcakes"
Pingback: JavaCupcake » Limoncello Cupcakes

Pingback: Lemon Limoncello Cupcakes « pane e vino

Pingback: 50 Easter Recipes | Brown Eyed Baker

Pingback: Cherry Coke Cupcakes | Brown Eyed Baker

Pingback: Lemon-Limoncello Cupcakes « Dig In!

Pingback: What I'm Obsessing Over This Week… «

Pingback: Apple Pie Ice Cream

Pingback: Limoncello Recipe

Pingback: Lemon Cupcakes

Pingback: Limoncello Cupcakes | cluttercafe

Pingback: TOP 10 Tasty cupcake recipes

Pingback: Happy Birthday GiGi | Two Under Two Blog

Pingback: The Permanent Tourist » Finally Friday!

Pingback: Happy Birthday GiGi | NESTled with LOVE

Pingback: Elegant Cakes – 221 Summer Recipes

Pingback: Lemon-Limoncello Cupcakes | Link4Food

Pingback: Limoncello Cupcakes | CopyCake Cook

Pingback: Delicious Fruit Cupcakes That Not Only Look Amazing, But Taste Incredible Too - Top Inspirations
Leave a Comment